Manchester United legend Paul Scholes &Sale of A spouse Paul Scholes knew Manchester United had been in some trouble once the club made its first couple of signings when you look at the post-Fergie age. The Old Trafford legend believed neither Juan Mata or Marouane Fellaini had been suitable for their side that is former...
Xem thêm
Now You can relax for you've located the correct location where it is possible to order custom article writing. So essay composing is not whole sans the introduction as well as the judgment. Custom article writing originates from examining the different approaches around that one definite matter. Don't generate a overview of the entire custom...
Xem thêm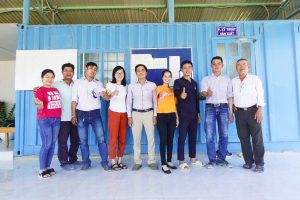 Ai đã từng đặt chân đến vùng đất Miền Trung thì mới có thể cảm nhận hết thời tiết đầy nắng gió cũng như những vất vả của những con người sống nơi đây. Tuy nhiên, trên những gương mặt của các anh chị em tập thể Đá Hóa An 1 tại các mỏ đá...
Xem thêm